I've been a lot of things up to this point in my life – a graphic designer, an entrepreneur, a seamstress, a clothing and handbag designer, a waitress. Can't forget that. I've also been a mom to three little girls who are sure to grow up to break a number of hearts. I've been a wife, even though I'm certainly not the cleanest, or the best cook. I'm also super, duper fun at a party, especially if I've been drinking whiskey. Also, my favorite word starts with f, ends with k, and there a uc in there.
I am addicted to music. I have a serious problem. I have a massive playlist on Spotify for the book, which is posted in the journal section of the website. There are points in the book that I hear some of these songs playing. If you love music too, I think you'll enjoy it.
I started writing because I'm an absolute book whore. I was chewing through 3-5 books per week (with the exception of Game of Thrones. Talk about a commitment.), and had been reading a lot of paranormal romance. A friend asked me what I would write about if I ever did, and over the next few days I thought about it. It came to me, like so many good ideas do, lying in bed attempting to sleep.
Greek Mythology.
Oh, how I love Greek Mythology. The gods are just so dramatic. They're relatable because they're so emotional. And they've got a huge cast and construct set up. So, step one – find something I'm interested in – CHECK.
Step two was figure out what the hell they'd be doing. And I decided – I was going to write my favorite book. Which must include:
-Fun. It has to be fun and easy to read.
-Characters. Characters are everything, and if I could give you characters that you love…well that's the goal.
-Modern. Everything is set in modern times with young, beautiful characters that aren't (too) annoying.
-Happy Endings. Because I love them.
My brother in law and I sat for hours talking about plot, how it would all unfold, how a series would go (because it was always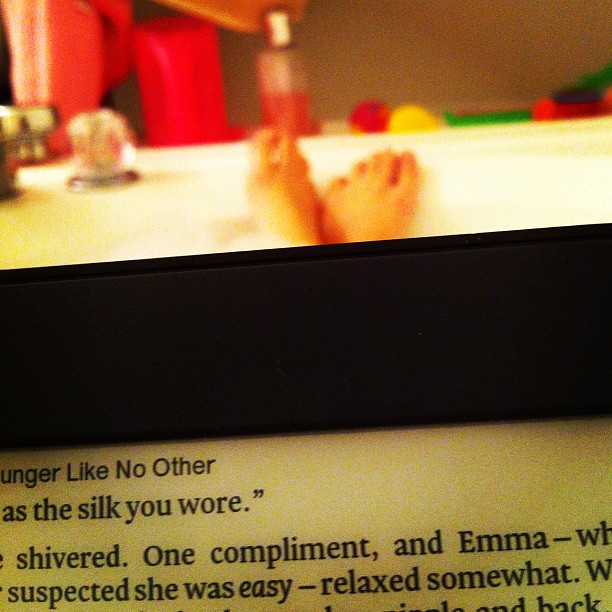 intended to be a series). Learning who the characters were, what they wanted, and how they get what they want and learn a little something about themselves along the way.
But – let's be clear. I'm not trying to write fine literature, I'm trying to write fun, fluffy romance. Ultimately, I'm just a nerd who loves books and wanted to write something that would hopefully bring a few hours of enjoyment into your life.
And with that, I hope you check out the book, that you laugh out loud a few times, and that you want to give the characters a hug. Or a high five. Or a swift kick in the nuts (ahem, Ares). Be sure to find me on goodreads, facebook and twitter so we can stay in touch.