Meet Dean, the brooding rockstar with his heart in a cage.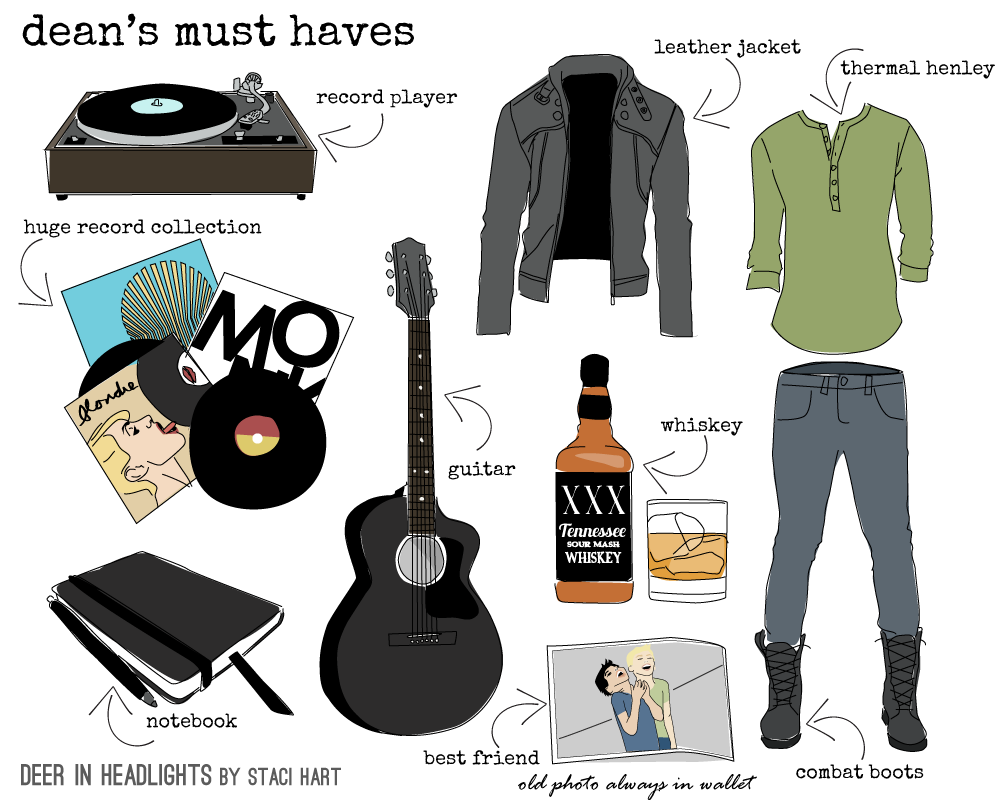 Dean in under 100:
A broken, brooding musician. He puts his words into his songs rather than speaking them out loud. His pain, his wants, they all are poured into lyrics. His best friend, Roe, is like his brother and has seen Dean through all of the mess that life has put him through. He's never found love, never looked for love, believing he's incapable of giving it, until he meets Lex.
Profile:
Age: 28
Height: 6'4"
Hair: Black, long on the top, cropped on the side, always in his face
Eyes: Green
Quotes:
He didn't know why he'd sat down next to her, not when he knew he should have kept walking. He should have, but he didn't want to. In fact, he felt like he had to do it. Like an itch you couldn't scratch, and every second that passed, it consumed every thought until you would do anything, give anything to scratch it.
***
She held her notebook up, which was exactly the same as his, and they smiled at each other.
"I showed you mine, so technically it's your turn," he said.
***
"I wish this was easier on you. I should have just left you alone, but I couldn't. You know that, right? I couldn't walk away, as selfish as it was."
Dean's Style Board
Dean's Playlist
 About the book
18+ 
Aphrodite never loses, not when it comes to love.
Immortality has its perks and its downsides. Boredom, for one, is unavoidable, but instead of playing parcheesi, the gods devised a game that uses humans as pawns. Remember Shakespeare? That was Apollo. Bonnie and Clyde? Aphrodite versus Ares.
Aphrodite is on deck once again, and she'll defend her domain of love as she works to get the humans together before the clock runs out, while her opponent tries to keep them apart.
Game one is against Apollo, and Aphrodite knows she has her work cut out for her when he chooses Dean, a brooding rock star man-whore who believes women can't be trusted. Aphrodite decides on Lex, a perfect match for Dean, even though her heart is guarded, locked away tight. She'd never let anyone in. Not ever. Of course, she hasn't met Dean.
But there's always more at stake than just the game when you've lived for thousands of years. The Olympians are the original dysfunctional family, surviving eons of love and lust, betrayal and lies, as friends and enemies, through feuds and wars. From Ares, the douchebag, who's forever trying to start a fight and get Aphrodite into bed, to Persephone, her best friend, who she can always count on for a healthy helping of bacon on a bad day, the gods will take you on a lighthearted trip as they mess with humans, laugh and fight, lose love and gain power.